Rehome a Bengal
Sadly, the need to rehome a Bengal is a reality that we face, on a regular basis. It's hard on the owner of a Bengal Cat to come to terms with this painful decision, but sometimes it is the best decision a cat owner can make.
And by the way, the cat in this photo? He was re-homed because he was originally adopted by a Senior who realized he was too much cat for her! He's had 10 happy years in his loving forever home and to this day – his first owner still keeps up on all of his antics.
We've seen many reasons for rehoming, everything from:
Divorce
Losing a home
Not getting along with other pets
Allergies
New baby
New puppy
Improper litter box management – see Litter Box Issues
Job change that requires excessive travel
Cat is too active for the owner
Here at Bengal Rescue, we do not "judge" the owner for having to re-home a Bengal. We compassionately work with the owner to see if there is any way that the cat could stay. So often people don't receive the right advice or guidance, and they don't know there really is a solution!
But in the end, if we agree with the owner that their Bengal deserves a fresh new start, we're right there to make it happen.
© Bengal Rescue 2021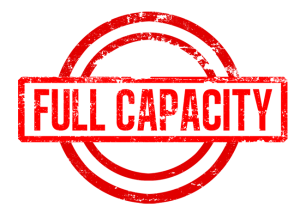 JUNE 18, 2020 – WE ARE RECEIVING AN ASTOUNDING NUMBER OF SURRENDER REQUESTS – DAILY. AT LEAST TEN A DAY. PLEASE ALLOW US TIME TO GET BACK TO YOU. WE'VE NEVER SEEN A FLOOD LIKE THIS. PLEASE BE PATIENT WITH US WHILE WE TRY TO HELP YOU.
Unfortunately we have reached MAXIMUM CAPACITY in terms of owner Surrender. We cannot bring any new cats into our program, until we find homes for the ones we have already committed to. Please give us two weeks while we work to adopt our current cats out.
For Immediate Assistance
We know you all love your cats. Wouldn't it be better to resolve the behavior issues and keep your loving cat and family member with you?
If you are struggling with cat behavior issues, please note that sometimes Behavior issues are caused by serious and potentially painful medical issues. 
After a Vet has ruled out any medical problems, we would encourage you to contact Marilyn Krieger, Certified Cat Behavior Consultant The Cat Coach.