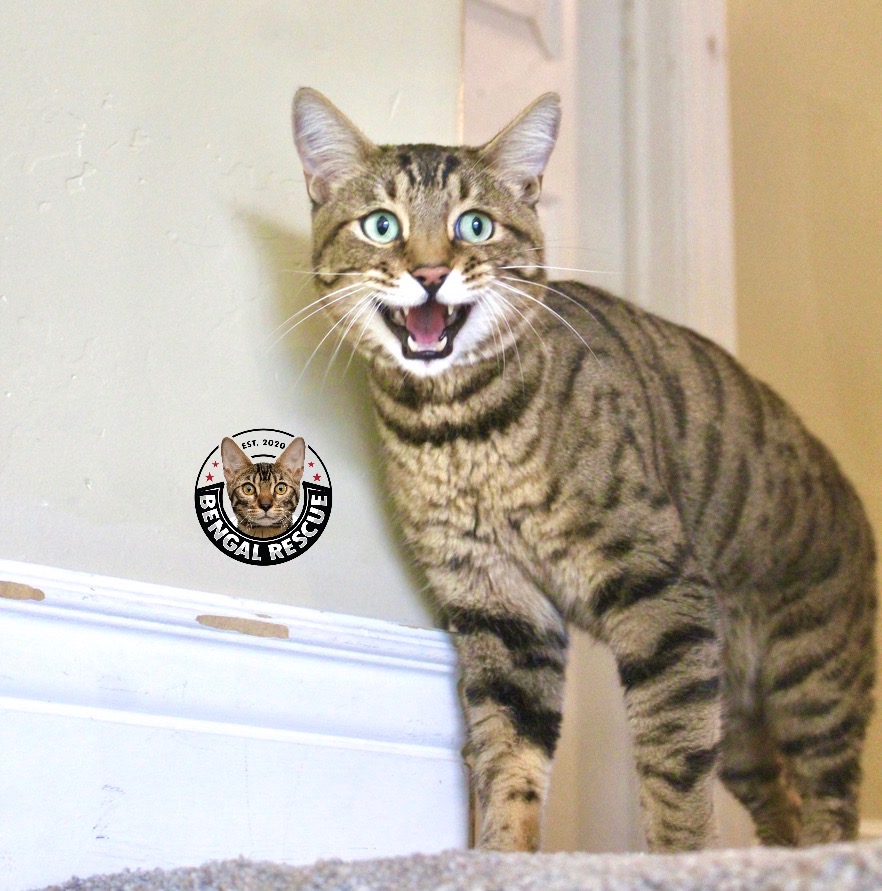 We have temporarily turned off our Foster application form due to unpresidented demand.
We'll turn it back on once we've gotten through all of the pending offers. Thanks for your understanding.
If you have never had a Bengal cat, one of the ways that you could learn more about them, is by Fostering.
Foster Requirements
All fosters must:
Be 18 years or older.
Must own your own home or if you lease, we require a letter from your landlord that states you are allowed to foster in the home, and how many pets are allowed for foster.
Be willing and able to cover basic living expenses: food, litter, litter boxes, cat tree / toys, etc.
Be willing and able to take your fosters to follow-up Veterinary appointments every few weeks or as directed by this Organization (Bengal Rescue will pre-approve expenses).
Keep your foster pets separate from Household pets for two weeks in a spare room.
Feed, replace litter and keep their area clean.
Monitor their daily health.
Socialize them (play and cuddle!)
Provide Bengal Rescue Management with weekly updates
If you're interested in Fostering, please fill out the Application below. We look forward to hearing from you!
© Bengal Rescue 2023